We were  delighted to be nominated to produce the illuminated tread plates for the highly anticipated Aston Martin SUV; DBX. The parts are made with anodised, machined and lasered aluminium with an illuminated light pack.
Elumin8 performed the full design, development and production for this part which also comes in 2 colours and a personalisation option. These are produced in our Hampshire facility
Program: AM800
Part type: Illuminated Tread plates
Date: 2019 to present
Product parts: Front and Rear doors
Technology: LED
Supply: Tier 1. Line-fit & aftermarket
Activity: Product design, Full electronic design, development & validation testing; manufacture, supply and ongoing program technical support.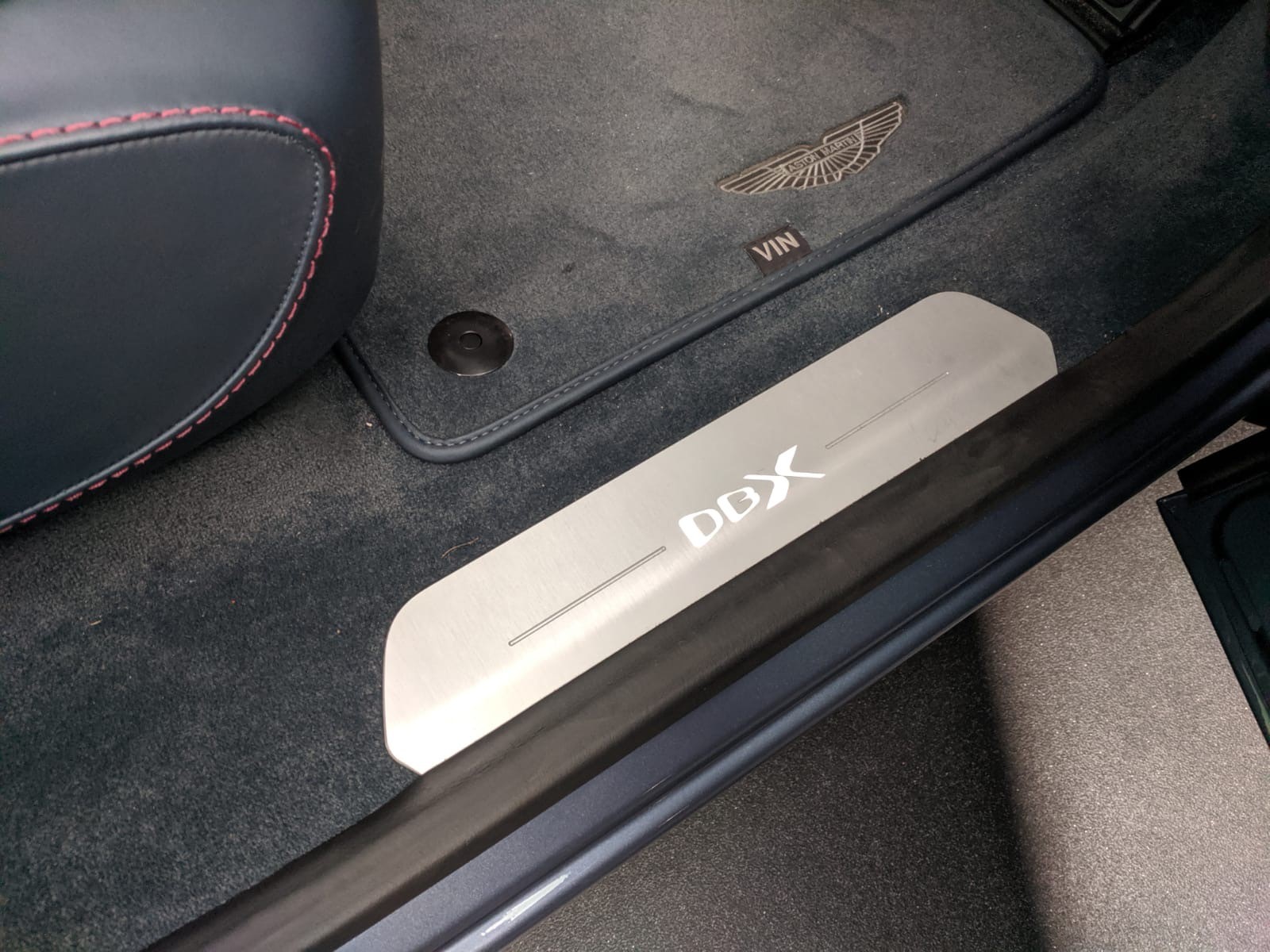 After the vehicle launch in late 2019, our engineering and design team got the chance to see the parts in life! This is the most rewarding part of the process and why we do what we do! The hard work, design and development steps all pay off when the customers see the success and quality of the car.